Filming Italy Sardegna Festival offered two notable features at this year's 4th annual edition. The celebrated festival, directed by da Tiziana Rocca and held 22- 26 July in Cagliari's Forte Village, is the first to unite in one event the worlds of both cinema and television. And secondly, this year's edition showcased Berlucchi as technical sponsor.
This mosaic of screenings, encounters, and introductions of film and TV series was hosted by Italy's beautiful Elena Sofia Ricci. Renowned American cinema veteran Harvey Keitel served as honorary President on behalf of the United States, while much-awarded actress Claudia Gerini was his Italian counterpart.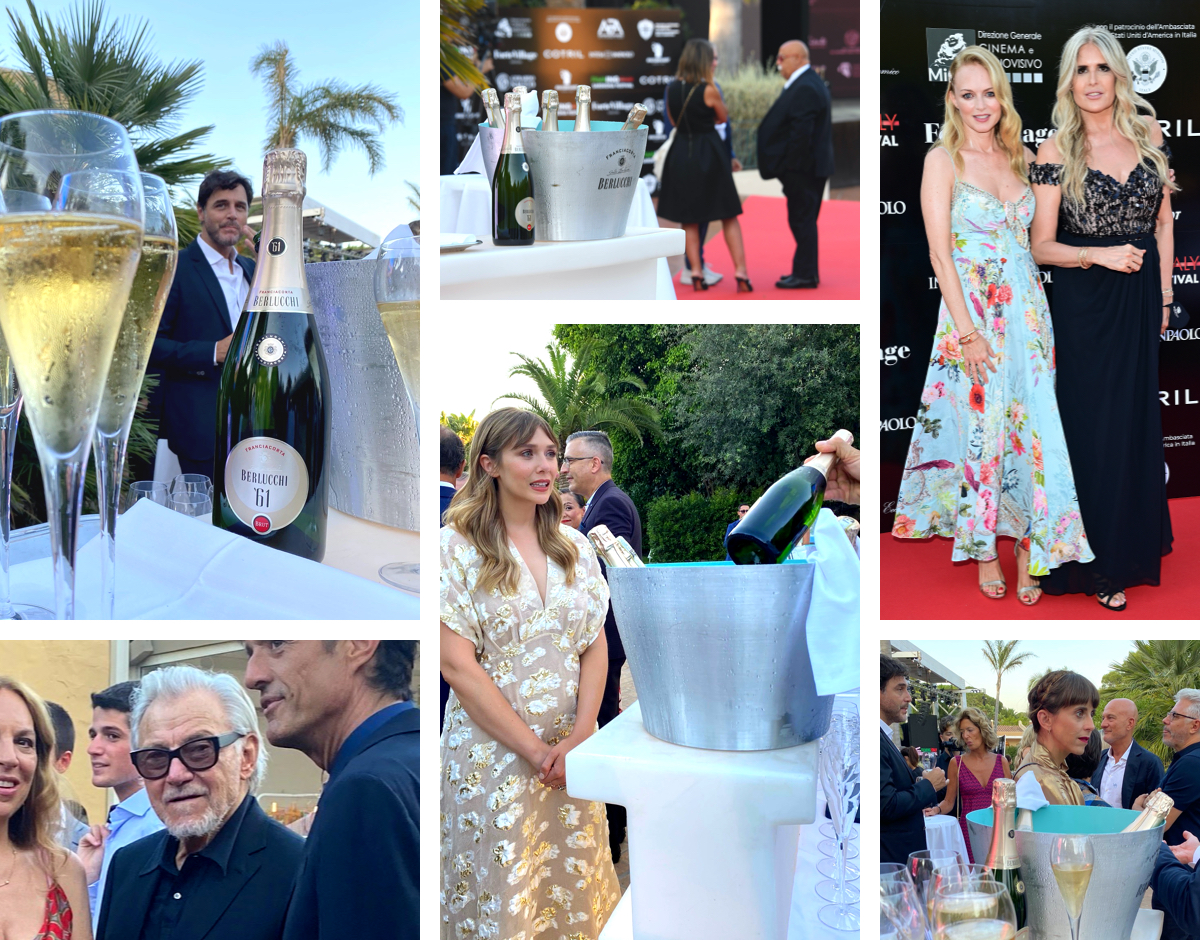 Not only did our Franciacortas accompany these dignitaries though the opening cocktail gala and the four evenings' festivities, but they each received their very own personalised bottle commemorating the event.
Truly Berlucchi's toast to the stars! #berlucchimoments.