GRUPPO BERLUCCHI
Guido Berlucchi & C S.p.A. di Borgonato (Brescia) is the mother house, founded in 1955
by Guido Berlucchi, Franco Ziliani, and Giorgio Lanciani.
As classic-method sector leader in Italy, it relies on about 600 hectares of vineyards in Franciacorta and employs more than 90 persons in administration, winemaking, and vineyard operations.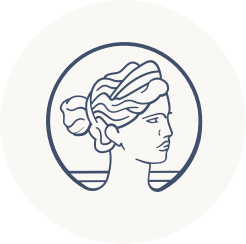 CACCIA AL PIANO 1868
Caccia al Piano 1868 is the 20-hectare estate located in Castagneto Carducci, in the heart of the prestigious Bolgheri growing area, where some of Tuscany's most celebrated wines are born. Caccia al Piano produces, from Cabernet Sauvignon, Merlot, and Syrah grapes, some 100,000 bottles of red wines, known for their remarkable structure, balance, and longevity. The names, Ruit Hora and Levia Gravia, are an homage to Giosuè Carducci, who spent part of his life in the town; the former is the title of one of his poems and the latter of a poetry collection.
Via Bolgherese, 279
57022 Castagneto Carducci (Livorno)
Tel. + 39 0565 763394
Vai al sito


ANTICA FRATTA
The imposing Antica Fratta di Monticelli Brusati (Brescia) is a restored 19th-century villa, with an adjacent cellar boasting four interconnecting tunnels in the shape of a Greek cross. The winery produces much sought-after Franciacortas and Curtefranca Bianco and Rosso still wines.
Antica Cantina Fratta srl.
Via Fontana, 11
25040 Monticelli Brusati (Brescia)
Tel. + 39 030652068
Fax + 39 030652661
Vai al sito