THE VINES, LORDS OF FRANCIACORTA.
When we talk about Franciacorta, Chardonnay and Pinot Noir are the most cultivated grape varieties, not forgetting that Pinot Blanc can also be used to produce a Franciacorta, but never with a share of over 50%.
In "white" Franciacorta wines, Chardonnay is almost always the main component, while Pinot Noir increases in the "rosé" versions, where it cannot be less than 35%.
It is quite possible to find pure Chardonnay in some productions, including excellent ones. Satèn is almost always exclusively Chardonnay. Indeed, Pinot Noir cannot be used in this type of wine.
Chardonnay manages to develop a variety of aromatic components, especially when the time spent on the lees is longer. It is a perfect grape for providing harmony and softness.
Pinot Noir gives body, complexity, and mineral elements. It can be austere and almost sharp.
This is why Chardonnay and Pinot Noir are often mixed in variable proportions, to maximise the specific features of each and create a meticuous final result.
If you are looking for more softness, try a pure Chardonnay. If, on the other hand, you are after more body and structure, choose a 100% Pinot Noir. In between, you can find an incredible variety and complexity, and maybe what you like best is a skilful blend of the two.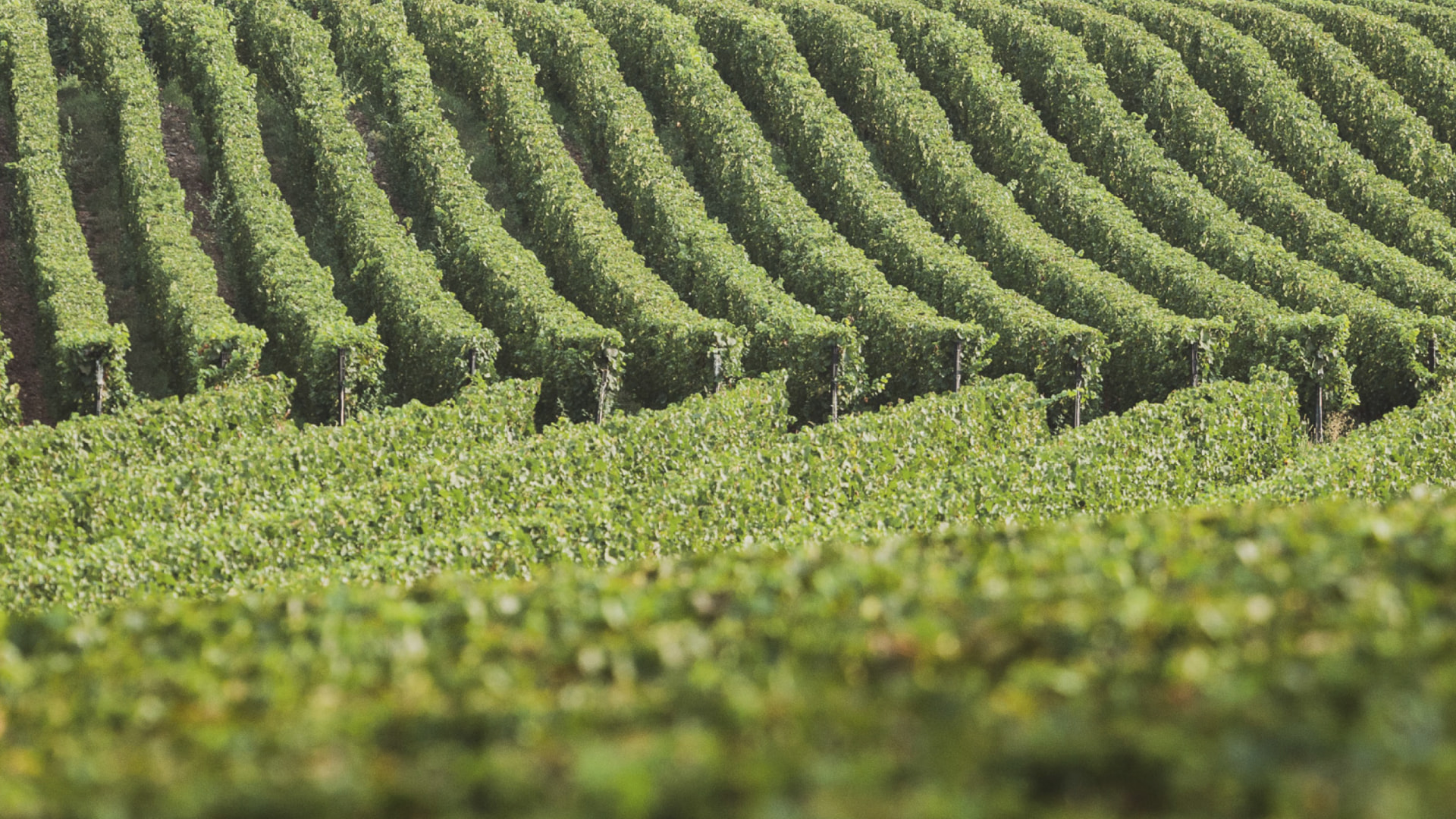 CHARDONNAY
The delicate side of Franciacorta. A harmonious, soft grape variety with fruity aromas, it is especially liked by those discovering the world of classic method sparkling wines for the first time.
PINOT NOIR
Full-bodied and decisive, it brings aromas of red fruits to the cuvée and is the main grape variety used in the production of the rosé wines. It also lends itself well to ageing. The greater the share of Pinot Noir, the more structured the cuvée will be.
PINOT BLANC
It has an intense and fruity aroma and a balanced taste. This is a variety that provides freshness, softness, and a good structure.
ERBAMAT
An ancient variety, native to Franciacorta, which has recently been included in the regulations. It confers notes of acidity that are highly appreciated in the cellar.