Wine Spectator handed a sweeping victory to Guido Berlucchi on the 60th anniversary of the first bottle of sparkling wine that Franco Ziliani created, in 1961. That launched Italy's most prestigious high-quality sparkling wine, an unprecedented success made possible by the passionate dedication of large and small producers who continue today their commitment to ever-increasing quality and to the protection of this small but superb area, Franciacorta.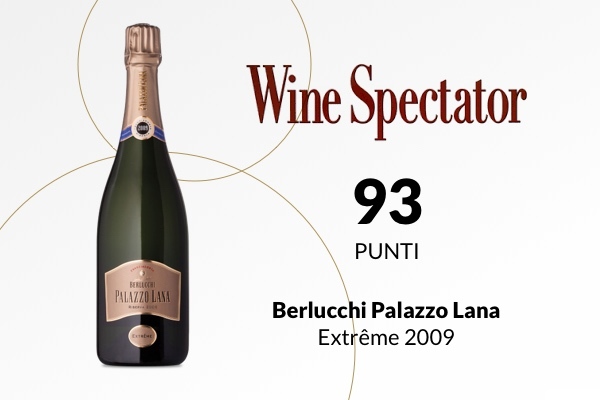 Berlucchi Palazzo Lana Extreme 2009 won 93 points in tastings conducted by Alison Napjus, Sparkling Wines Tasting Director of the most authoritative international wine publication, with the highest score given by Wine Spectator to an Italian sparkling wine in 2021.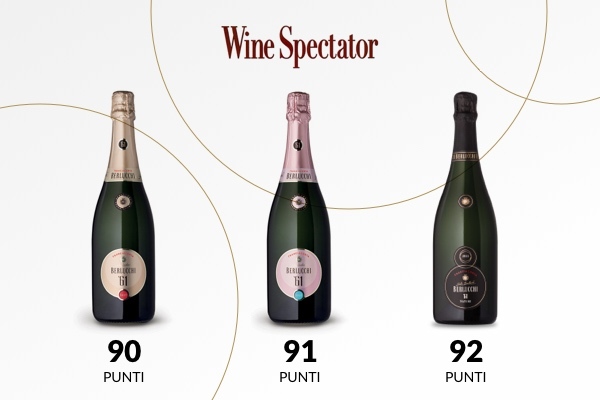 Guido Berlucchi's success was made all the more significant by stunning scores for Berlucchi '61 Nature 2012, which received an outstanding 92 pts., as well as by Berlucchi '61 Rosé with 91 pts. and Berlucchi '61 Brut NV with 90 pts, which taken together constitute an amazing sweep of top-ranked positions for a producer that has been for 60 years a Made in Italy icon and wine-lovers' sparkler of choice to mark daily moments of happiness.
Berlucchi Palazzo Lana Extreme 2009 represents the pinnacle of Berlucchi quality, a performance that is the fruit of vineyards dedicated to Pinot Noir: Quindicipiò and Brolo, in Borgonato. A Franciacorta Riserva that matures a minimum of 9 years sur lie, it stands out for its rare elegance and remarkable longevity.
In the words of Alison Napjus: "This harmonious Franciacorta displays notes of fresh-baked petits fours and anise, well-supported by a pronounced acidity and a delicate bead that conveys crisp pear, almond, and spring flowers. Exquisite, with a lively, briny finish"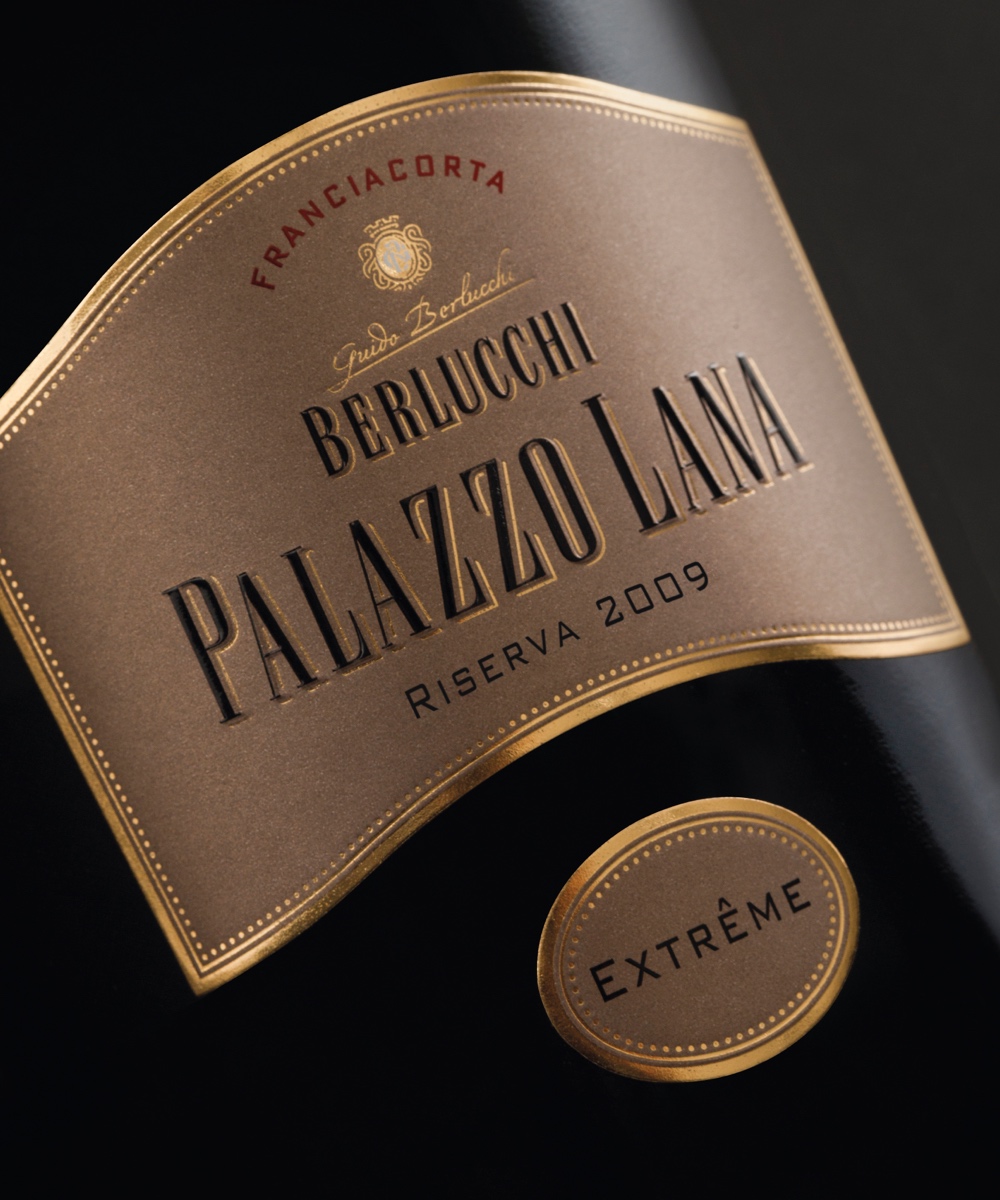 The exquisite aromatic expression of its Pinot Noir is the gift of Franciacorta's unique climate, tempered by cool mountain breezes and the bordering Lago d'Iseo. Their influence contributes to preserving the vibrant acidity classic to sparkling wines but here appealingly contemplated by its naturally-silky mouthfeel, with the result that the wine is seductive and never aggressive in the mouth. An additional factor is its restrained dosage:  Palazzo Lana is, in fact, Extra Brut in style with a very low 3.5g/l dosage.
We are extremely pleased with these results, which arrive in the midst of a national situation so challenging for our wine sector," stated Cristina, Arturo, and Paolo Ziliani, today at the helm of the winery. At the same time, they find us at a very important moment, celebrating our 60th year from that first, pioneering bottle created by our father in 1961.
This recognition is also a tribute to our relentless striving for ever-higher quality in both the vineyard and in our winemaking, with the precious help, above all, of our employees and colleagues. Those efforts have been particularly fruitful in the area of sustainability, in which we have played a determinative role, both in our growing area as well as in the context of Italy's large-scale wine producers.
We dedicate this achievement to our father Franco Ziliani, who marks his 90th birthday precisely this year. As a tenacious Brescian, he has always taught us to never give up, but always to have a clear vision and our eyes fixed on a pathway to the future. We are thus setting out on a new decade with an ever-stronger commitment, proud to have guided the winery well over these years as we look confidently toward our future together.