All of Italy's golfing elite –and the beau monde—will gather on 10 October at Rome's prestigious Olgiata Golf Club to participate in one of the late summer's must-attend sports events, the 76th ANNUAL GOLF OPEN D'ITALIA.
The match, part of the circuit that stars the eight most prestigious tourneys of the European Tour, with a rich purse of 7 million dollars, will have as competitors the highest-ranking players in the world. There are few such important, and gorgeous, competitions in the world.
Guido Berlucchi, Franciacorta pioneer and icon, has always displayed a vivid interest in the world of golf, and this year decided to up the ante by becoming an Official Supplier at the prestigious show. Thus, its wines will be the exclusive star in the hospitality area, in the sponsors' lounge, on the terrace, and in all the VIP areas, including the spectacular box overlooking the 18th hole. Fortunate participants will be able to savour Guido Berlucchi's Franciacorta '61 Brut at every stroke during the tourney.
A special 3-litre Jeroboam will go to the winner of the Open d'Italia, officially presented by a representative of the Ziliani family, owners of the maison that created, in 1961, the "Franciacorta phenomenon," when Franco Ziliani produced the very first Pinot di Franciacorta, in 3,000 bottles.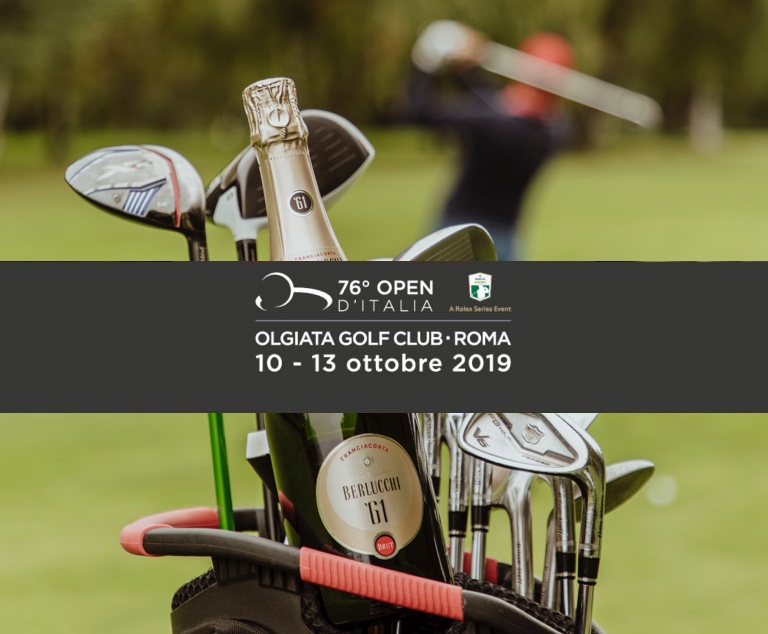 "This is indeed a very special occasion for us," remarked Guido Berlucchi Vice President Paolo Ziliani. "Supporting the Open d'Italia di Golf underscores the sports professional's uncompromising commitment and unceasing striving for absolute perfection—precisely the philosophy that has always animated Berlucchi with its Franciacorta vineyards and winecellar, alongside, of course, the protection and development of the natural beauty and uniqueness of the Italian landscape, so admired and loved, particularly in the world of sports."