You've visited our historic cellars. Now what? Our guests often ask us what other places are worth visiting in Franciacorta. Listing them all would take forever (what a wealth!), but here is a selection of treasures that Berlucchi recommends for refreshing and relaxing after tasting our sparklers.
Let's begin our select list with the nearby Lago d'Iseo. Marone offers you a free beach, also known as Piccola Tahiti (Little Tahiti) for the transparency of its waters.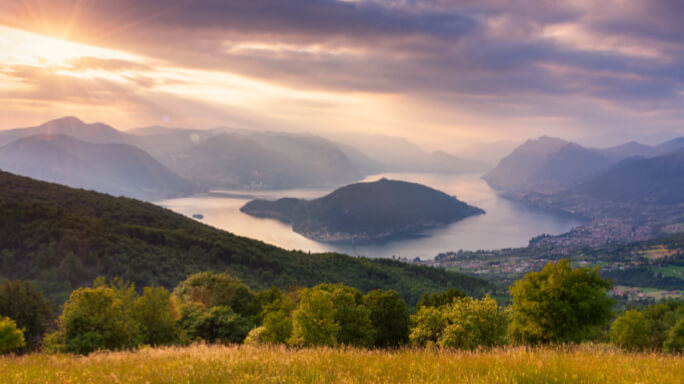 If you'd prefer a walk instead, don't miss the Parco dei Tassodi in Paratico, where you can stroll on raised walkways to enjoy a view of the Oglio river that empties into the lake. The more adventurous among you will hike the must-see Sentiero delle Cascate (Path of the Waterfalls) in Monticelli Brusati, an immersion in nature in a small canyon carved by a local stream that feeds a succession of small waterfalls.