Guests at Fuorisalone this year will have seven opportunities to personally encounter Berlucchi. In the spotlight will be the producer's '61 line of classic-method sparklers, in particular the Brut style, all Franciacortas that are de rigueur at aperitif time, thanks to their elegant, citrus-edged crispness and stylish look, the latter a fond glance back at the'60s, a crucial decade in the history of Italian design.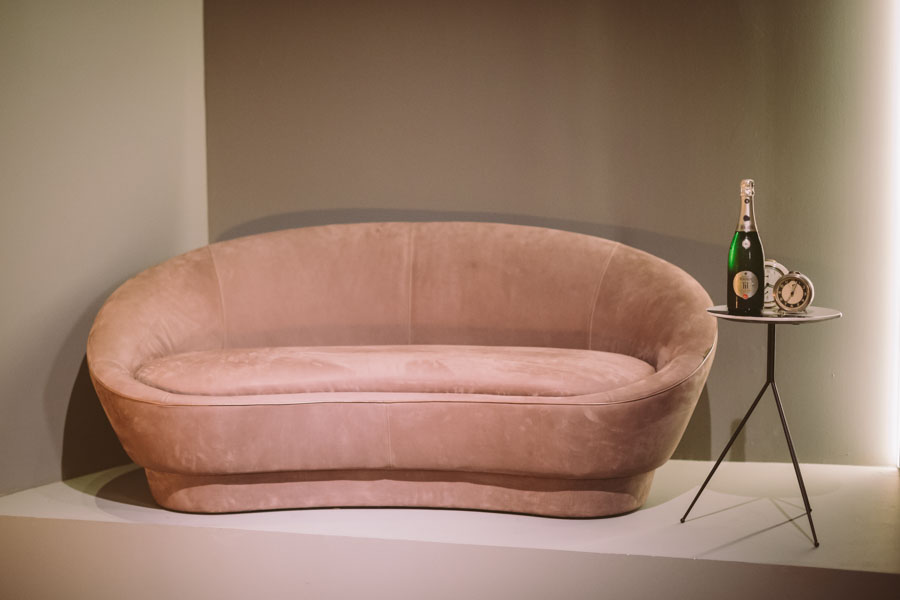 Friday, 31 March is the debut, at 10.00pm at Dimorestudio, at no. 23 Via Volta, courtesy of the Circolo Reduci e Combattenti. An art installation by Galleria Luisa Delle Piane and artist Andrea Anastasio evokes "Eastern understanding fused with contaminations from worlds both concrete and imaginary." Stroll outside and admire Verande, Dimorestudio's outdoor collection, which "creates an abstract landscape by incorporating elements of nature into its furnishings."
Sunday 2 April from 5.00 to 9.00pm brings a marriage of irony and elegance to no. 4 Piazza Arcole, thanks to the Housewives collection of LaDoubleJ, with tableware and furnishings created by Bitossi and Mascioni.
On Monday, 3 April, flutes of Franciacorta will grace Dimorestudio's showroom at no. 11 Via Solferino, at the launch of Progetto Non Finito's new collections of furnishings, lamps, and carpets, and of Progetto Tessuti's new line of fabrics.
Wednesday, 5 April. Baxter Cinema, in Largo Augusto, will be transformed into a spacious forest, with a visually-powerful multi-media art installation; the theme of the evening, "Find the way," will intrigue and surprise. On the same evening, from 6.00 to 9.00pm, flutes of Berlucchi will enliven the city centre's Taschen bookshop.
Dimorestudio is the focus once again on 6 April at the Circolo Reduci e Combattenti venue, this time with a press conference presentation of their Verande outdoor collection.
Friday 7 April brings the grand finale, at Diana Majestic in Viale Piave, the now-traditional, ultra-lively Baxter party, from 7.30 to midnight.