LET'S CELEBRATE A MORE SUSTAINABLE WORLD… TOGETHER!
Berlucchi and Treedom are celebrating their second year of partnership with the planting of a full 1,000 cocoa trees. This special gift box is dedicated to that effort.
The pair of our winery's most coveted Franciacortas, Berlucchi '61 Satèn and Berlucchi '61 Brut is enriched by a special gift that gazes toward, and creates the future of all of us.
In fact, by joining the Treedom project, Berlucchi has planted 1,300 trees over the last two years, which have absorbed over 71 tons of CO2.
You too can be a part of this project! Inside the gift box you will find a custom Treedom card that will allow you to adopt one of the Berlucchi '61 for Treedom trees. This is the first online platform in the world that makes it possible for you to "distance plant" a tree and then follow its history online!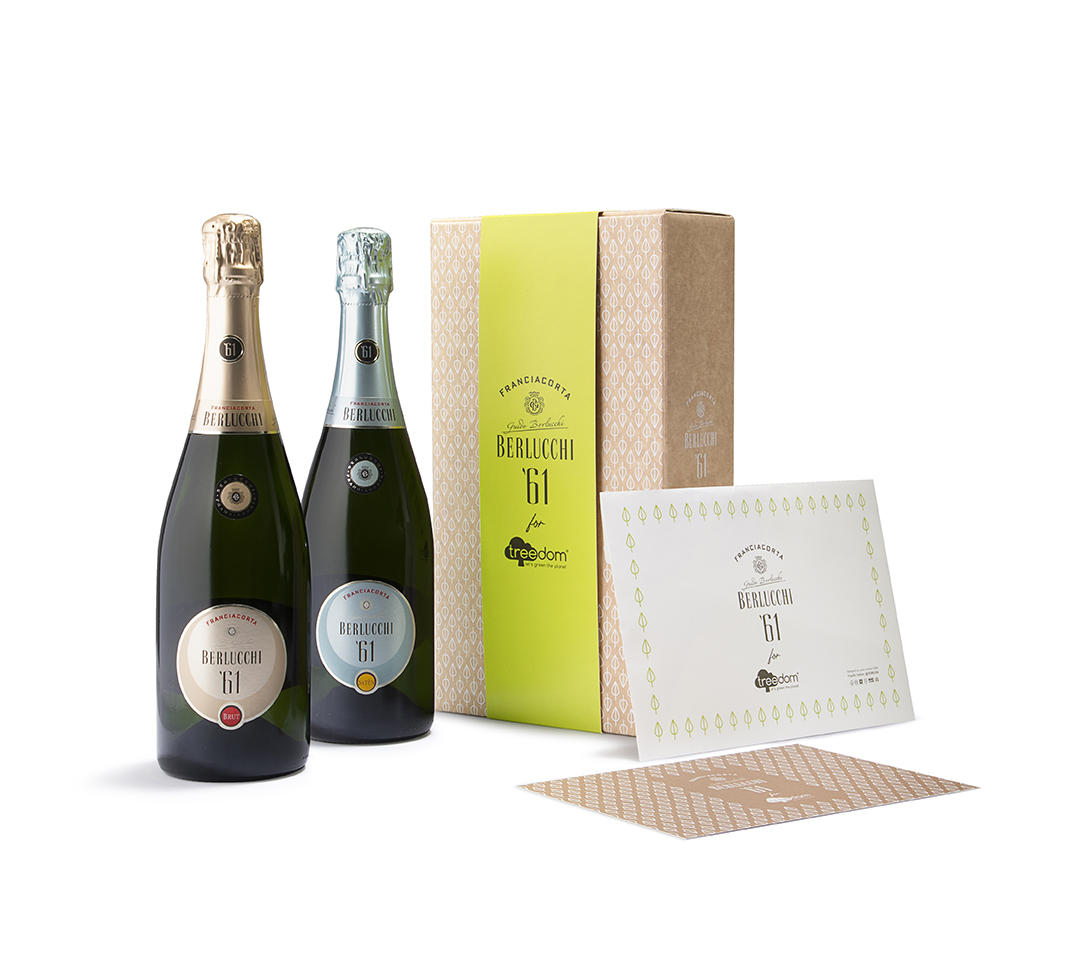 THE BOX CONTAINS:
1 BOTTLE 0,75L
Berlucchi '61 Franciacorta Satén
The seductive smoothness of tradition.
1 BOTTLE 0,75L
Berlucchi'61 Franciacorta Brut
Chardonnay's elegance married to Pinot Noir's firm structure create a rare, delicious balance.
1 TREEDOM CARD
Adopt a tree in Berlucchi '61 for Treedom forest

For information or orders contact us at marketing@berlucchi.it