FRANCIACORTA IN YOUR HOME
New in 2020! Our "Tasting Box" starts you on your journey to the heart of the Berlucchi universe, courtesy of two Franciacortas that are most expressive of the growing area. Our sommeliers will accompany you on a discovery tour of our winecellar, the historic cradle of the very first Franciacorta. Together, you will re-trace the steps that led to the creation of the wine that changed the destiny of the Franciacorta area, then finally you will savour two of Berlucchi's most iconic Franciacortas, discovering the superb breadth of their fragrances and sensations.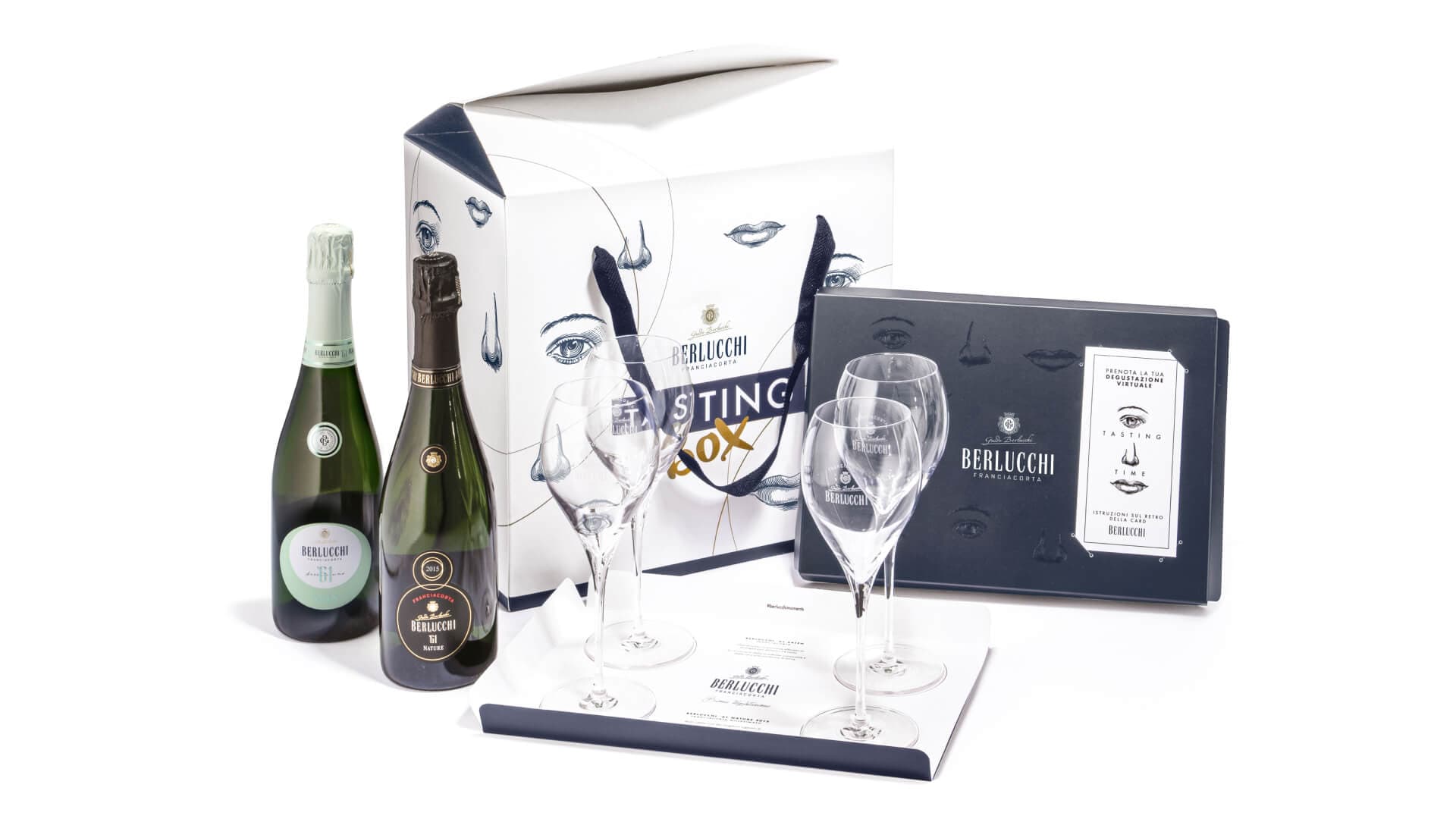 The Tasting Box contains:
1 BOTTLE 0,75L
Berlucchi '61 Franciacorta Satén
The seductive smoothness of tradition.
1 BOTTLE 0,75L
Berlucchi '61 Franciacorta Nature vintage
Displaying the most contemporary style.
4 FLÙTE
The best way for Franciacorta to express itself.
1 PERSONAL CARD
that will make it possible for you to book your personal virtual tasting, guided by our expert sommeliers.
For information or orders contact us at marketing@berlucchi.it